About Us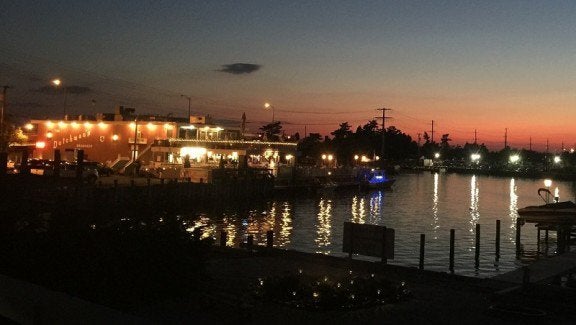 We are honored to have started The Maximilian Foundation, a nonprofit foundation in which all donations are tax deductible. Please click HERE for more information.
The Dutchman's was started in 1952 by Otto and Thelka Schmid. It was a small bar and dining room located in what is presently the customer parking lot. A model of the old building (originally called Bayshore Bar) is on display in the front dining room. Since 1958 The Dutchman is owned and operated by Robert and Joan Schmid, Robert the son of Otto and Thelka. The infamous storm of March 6 & 7, 1962 took its toll and the present building was built by Robert and Joan and opened in February 1963. As the Dutchman's Brauhaus. Since then, several additions have been made. The front dining room was an open porch until 1969. The "Upstairs" was also a porch, enclosed in 1976. An expansion to the back section of the kitchen in 1981 and to the upstairs in 1983 enabled us to do private parties, banquets, etc., for up to 125 people.
In 1994, an outside bar (The Quelle) was started and completed for the summer of 1995. The name means a source.
The painting between the bar and dining room is of the Mosel river (From where some of our German wines come from) and shows the towns of Zell and Merl.
The three barrels in the back dining room have painted on them the words "Zum Wohlsein", which is a toast meaning "To Well Be" or "To Your Health". "Herzlich Willkommen", on the front of the building, means a "Heartfelt Welcome". Most of the steins are quite old and have been collected over the years. Most of the nautical decor in the front dining room came from Mystic Seaport, Conn., and the old Liberty Ships.
The original decor of the upstairs is European and the tables, bar, back bar, and service station are custom made. It also has its own entrance, kitchen, and rest rooms.
THERE ARE THREE CONSTANTS IN LIFE….
Change, choice and PRINCIPLES!!!